Digital Marketing Strategies: Past, Present, Future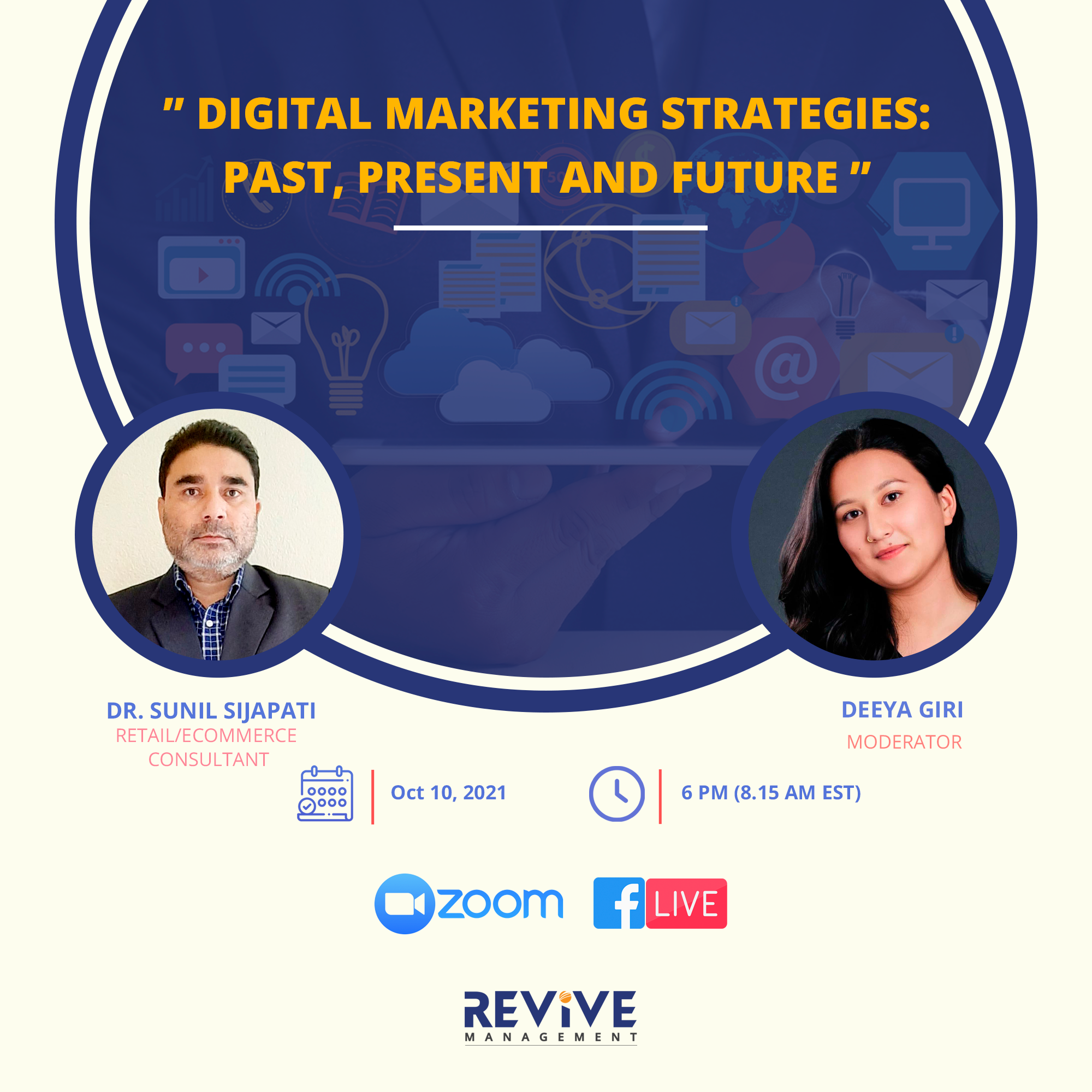 Program Details
Date: 10th October 2021
Day: Sunday
Time: 6:00 PM (NPT)
8:15 AM (EST)
Venue: FB Live (Via Zoom)
Just a few decades ago, there was no idea of Digital Marketing, Businesses use to devote their major marketing focus to TV ads, Print Publication, Radio, and billboards. None have a clue that social media, the World Wide Web, and e-mail would stretch their marketing strategy and budget to include new methods of promoting their brand and products through these new channels.
It was in the year 1993, that the first clickable banner went live. This marked the beginning of the transition to the digital era of marketing and then It took off at the speed of lighting, making it one of the vital components for businesses today. At present, digital marketing is a dynamic industry that has become one of the most important tools in a marketer's strategy. From email marketing to user-generated content to organic and paid SEO, businesses are continuously searching for new and better ways to reach people on the web and through their connected devices.

What You'll Learn?
Evolution Of Digital Marketing
Present landscape Of Digital Marketing
How Businesses are Using Digital Marketing Worldwide
How Digital Marketing can scale up your business
Digital Marketing importance for small business
Digital Marketing Vs. Social Media Marketing
And some quick tips on which platforms suit you best and key ideas for digital marketing.
Profile of Resource Person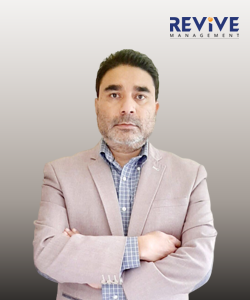 Sunil Singh Sijapati, DBA
Doctor in Business Administration from USA, worked as an insurance professional in Nepal before going overseas for MBA. Worked as financial advisor business advisor and management consultant in USA and Canada. He is very enthusiastic for financial technology and e-commerce integration. Ten year of experience in management consulting and corporate advising. He is also co-founder of Sajilomeals.com (Online food delivery partner) and Sajilomeds.com (Online medicine delivery company)
Training Co-ordinator
Deeya Giri
Deeya has been working in Revive Management as a research associate. She is studying a Bachelor's in Health Care Management. She has learned to accept and seek responsibility in the field. She is passionate about doing new research that creates sustainable development.