Financial Planning for Retail Business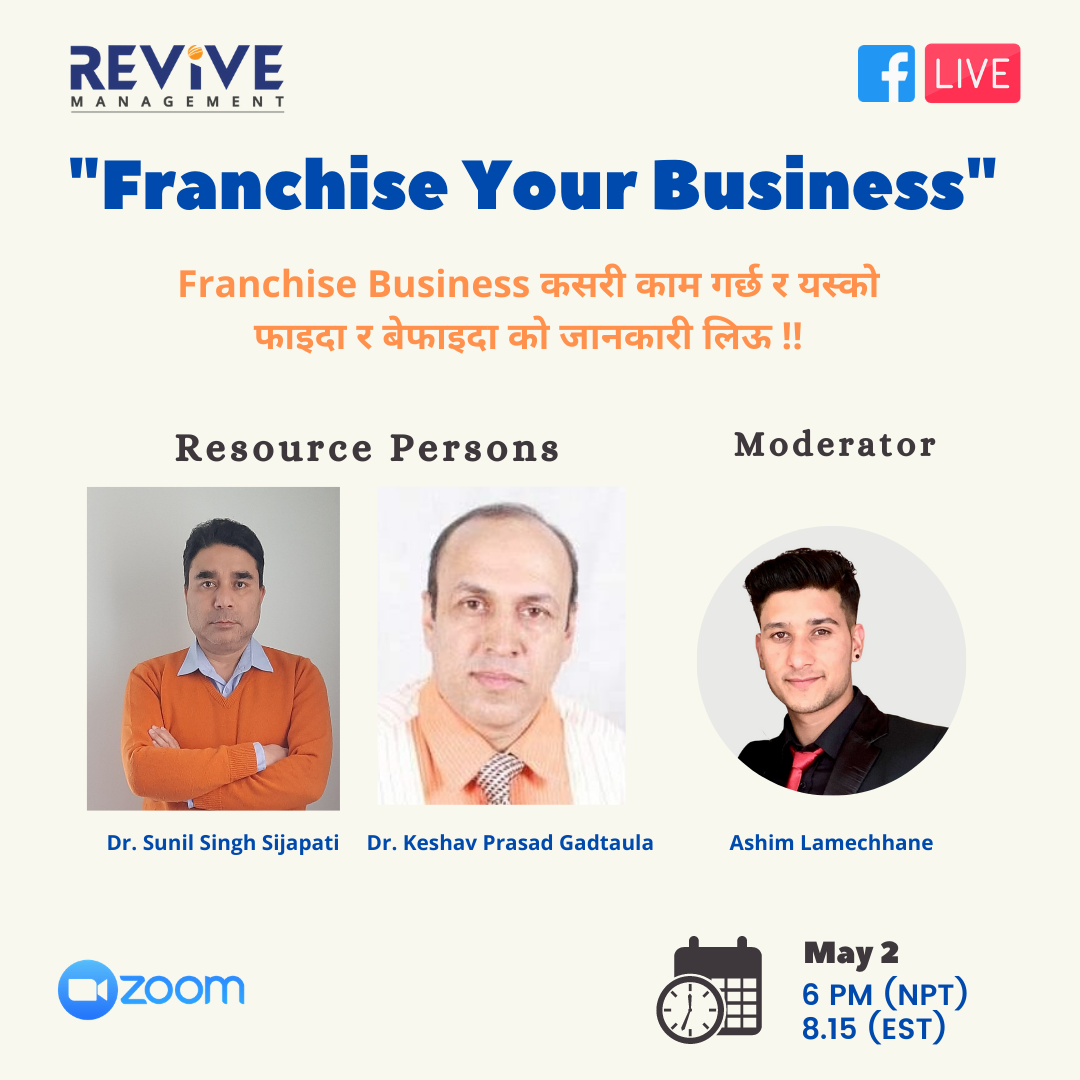 Program Details
Date: 2nd May
Day: Sunday
Venue: Zoom
Time: 6:00PM(NPT)
8:15 AM(EST)
A retailer's financial objectives direct its overall retail strategy. All retailers from small stores to large chains have to prepare financial plans and compare their performance against those plans.
Financial analysis helps to evaluate a retailer's business model and marketing strategy. Such an analysis provides insights for developing strategies, expansion plans, and globalizing retail operations. It also enables monitoring a retailer's performance and taking appropriate corrective action if performance falls short of target.
In the past ten years retail business has been one of the fasting growing industry in Nepal. Retail has been integrating with ecommerce and with the onset of covid pandemic, financial planning of retail business has never been more important to survive and thrive in the market.
Are You A Retail Business Owner Looking to Expand?

Do You Not Fully Understand the finanail planning for your business?

Do You Want To Learn setting budget and keep track of of your finances?
Then this seminar is for you, it will give you an insight into how retailing works, how it is one of the best ways to stay in business and thrive faster. The objective of the Discussion "How financial planning will help you to grow your retail business?
Learn what are the financial stragies for retail business.

Learn how to set and monitor your budget.

Learn how to cut costs and make your retail business more profitable.
And many more, do join us via our Facebook live to take the most out of this session, and also you can put up your queries directly to our resource person.
Profile of Resource Person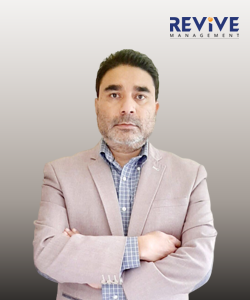 Sunil Singh Sijapati, DBA
Doctor in Business Administration from USA, worked as an insurance professional in Nepal before going overseas for MBA. Worked as financial advisor business advisor and management consultant in USA and Canada. He is very enthusiastic for financial technology and e-commerce integration. Ten year of experience in management consulting and corporate advising. He is also co-founder of Sajilomeals.com (Online food delivery partner) and Sajilomeds.com (Online medicine delivery company)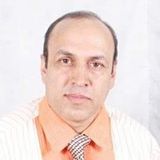 Prof. Keshav Prasad Gadtaula, Ph. D
Ph.D. in Management from India. Professor at Department of Management T.U and teaching since 2052. Registered Auditor for different financial institutions and business firms. Member of Finance subject committee and Head of management research department of TU. Secretary of Auditors' Association of Nepal province no 1.
Training Co-ordinator
Ashim Lamichhane
Enthusiastic and optimistic by nature. Ongoing Bachelors degree, he has worked as a event Co-ordinator for GOInternational Finland. Worked as customer service representative in Cash and invoicing department in Bir hospital, he also has Marketing and promotion as his major skill. Very engaged with startups and startups development in Nepal.