How Can We Increase Website Traffic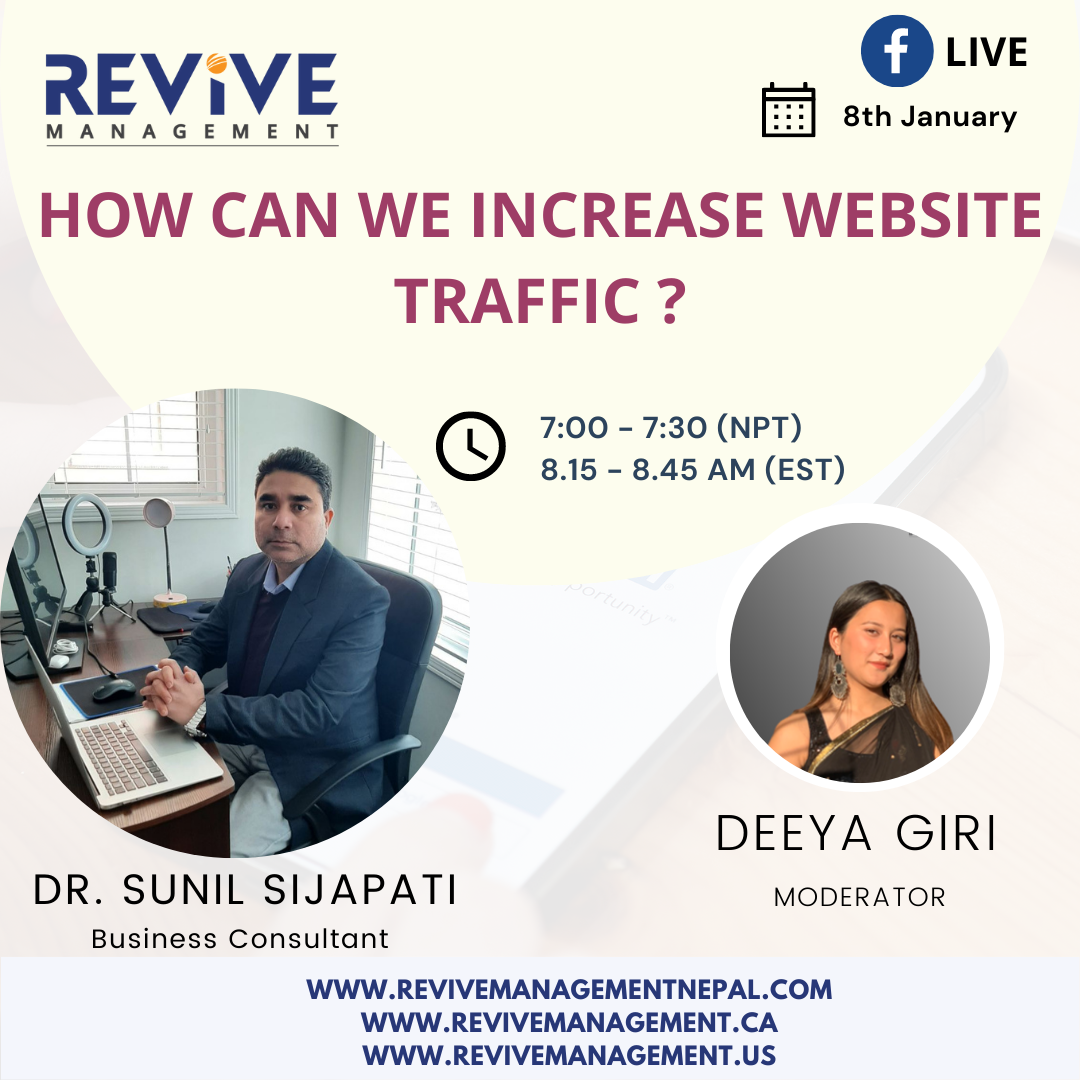 Program Details
Date: 8th January 2023
Day: Sunday
Venue: Fb Live
Time: 7:00 - 7:30 PM(NPT)
8:15 - 8:45 AM(EST)
In this training, we will be covering basic information about how can we increase website traffic using different channels and many more.
What You'll Learn?
How do you increase your website traffic?
How can we attract customers to our website?
How to promote a website according to business type ?
How to select the right content for the website?
Which tool should be used for advertising to increase website traffic ?
Profile of Resource Person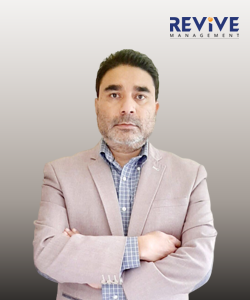 Sunil Singh Sijapati, DBA
Doctor in Business Administration from USA, worked as an insurance professional in Nepal before going overseas for MBA. Worked as financial advisor business advisor and management consultant in USA and Canada. He is very enthusiastic for financial technology and e-commerce integration. Ten year of experience in management consulting and corporate advising. He is also co-founder of Sajilomeals.com (Online food delivery partner) and Sajilomeds.com (Online medicine delivery company)
Training Co-ordinator
Deeya Giri
Deeya has been working in Revive Management as a research associate. She is studying a Bachelor's in Health Care Management. She has learned to accept and seek responsibility in the field. She is passionate about doing new research that creates sustainable development.