Why and How to do E-mail Marketing?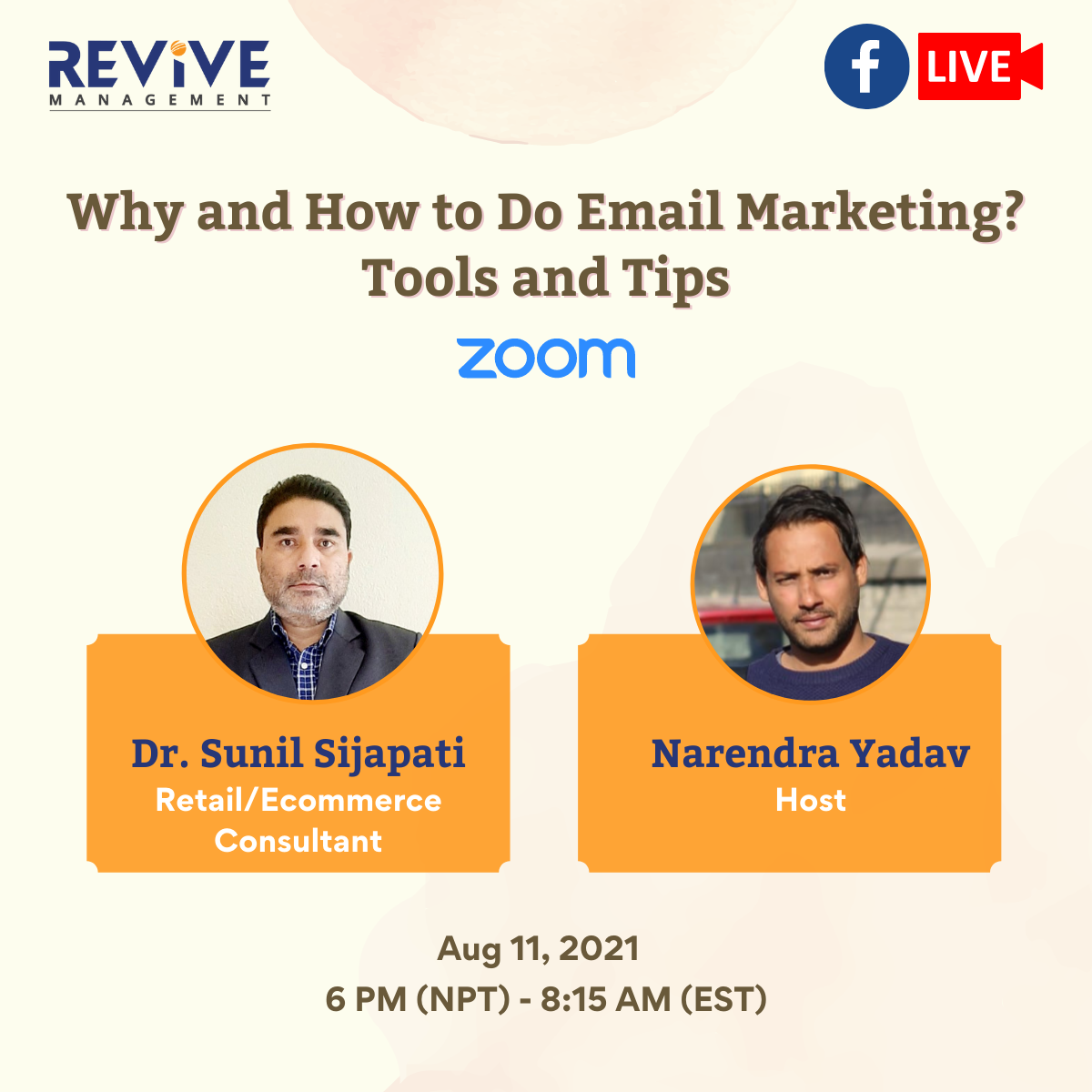 Program Details
Date: 11th August, 2021
Day: Wednesday
Time: 6:00 PM (NPT)
8:15 AM (EST)
Venue: Fb Live Via Zoom
Email marketing is a powerful marketing channel, a form of direct marketing as well as digital marketing, that uses email to promote your business's products or services. It can help make your customers aware of your latest items or offers by integrating it into your marketing automation efforts.
It can also play a pivotal role in your marketing strategy with lead generation, brand awareness, building relationships or keeping customers engaged between purchases through different types of marketing emails.

What's in it for you?
Why is email marketing essential?
Email Marketing Objectives
Email Marketing Tools
How to Do Email Marketing
How to Set Email Marketing Goals
How to Create a Mailing List
How to Create an Email Marketing Campaign?
How Often to Send Email Marketing Campaigns ?
Email Marketing Ideas
Email Marketing Automation
Email Marketing Tips
Do join us along with our experts to take out most from this session.
Profile of Resource Person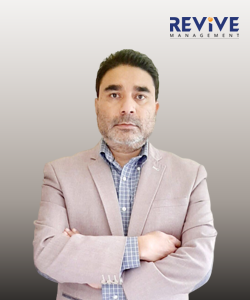 Sunil Singh Sijapati, DBA
Doctor in Business Administration from USA, worked as an insurance professional in Nepal before going overseas for MBA. Worked as financial advisor business advisor and management consultant in USA and Canada. He is very enthusiastic for financial technology and e-commerce integration. Ten year of experience in management consulting and corporate advising. He is also co-founder of Sajilomeals.com (Online food delivery partner) and Sajilomeds.com (Online medicine delivery company)
Training Co-ordinator
Narendra Yadav
He has completed Bachelor's degree in Bsc.IT from London metropolitan university. He is Certified Digital Marketer with core Knowledge of Managing Marketing Campaigns as well as Promote Business, Brand, Services, Analyzing and Identifying Trends.