Retail Management In Nepal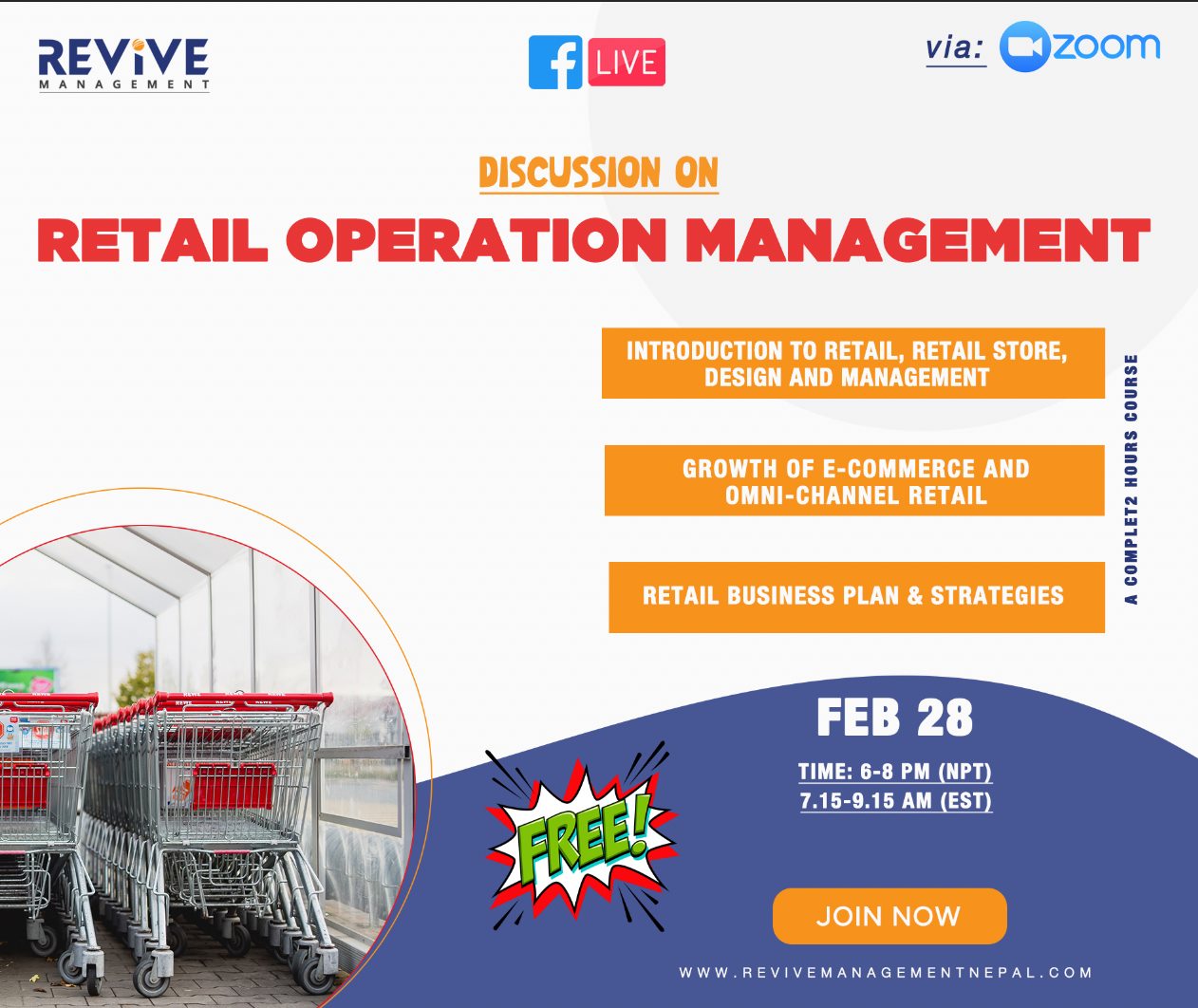 Program Details
2 Hour Open Disucssion on Various Aspect of Retail & Ecommerce in Nepal
Date: Feb 28 2021
Day: Sunday 6 PM (NPT) 7.15 AM (EST)
Venue: Zoom
In this meet, we will discuss how retail operation management makes shopping a pleasurable experience and ensures the customers leave the store with a smile. The meeting will be divided into 3 sections where we will discuss

Section 1: Introduction to Retail, Retail store, Design and Management
Section 2: Growth of E-commerce and Omnichannel Retail
Section 3: Retail Business plan and strategy.
What You'll Learn:
Retail Introduction and its new business model
How to take your Retail online
How to go Omnichannel
How to adopt new technology in retail
Retail layout and Management and many more
With the ongoing hardship in the retail sector, this course will be beneficial to retailers, students and someone who is planning to explore the retail sector.
Contact us today to book your seat.
Profile of Resource Person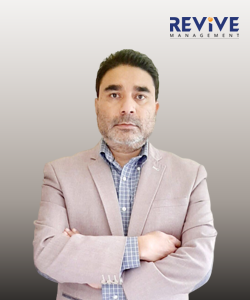 Sunil Singh Sijapati, DBA
Doctor in Business Administration from USA, worked as an insurance professional in Nepal before going overseas for MBA. Worked as financial advisor business advisor and management consultant in USA and Canada. He is very enthusiastic for financial technology and e-commerce integration. Ten year of experience in management consulting and corporate advising. He is also co-founder of Sajilomeals.com (Online food delivery partner) and Sajilomeds.com (Online medicine delivery company)