Social Media Management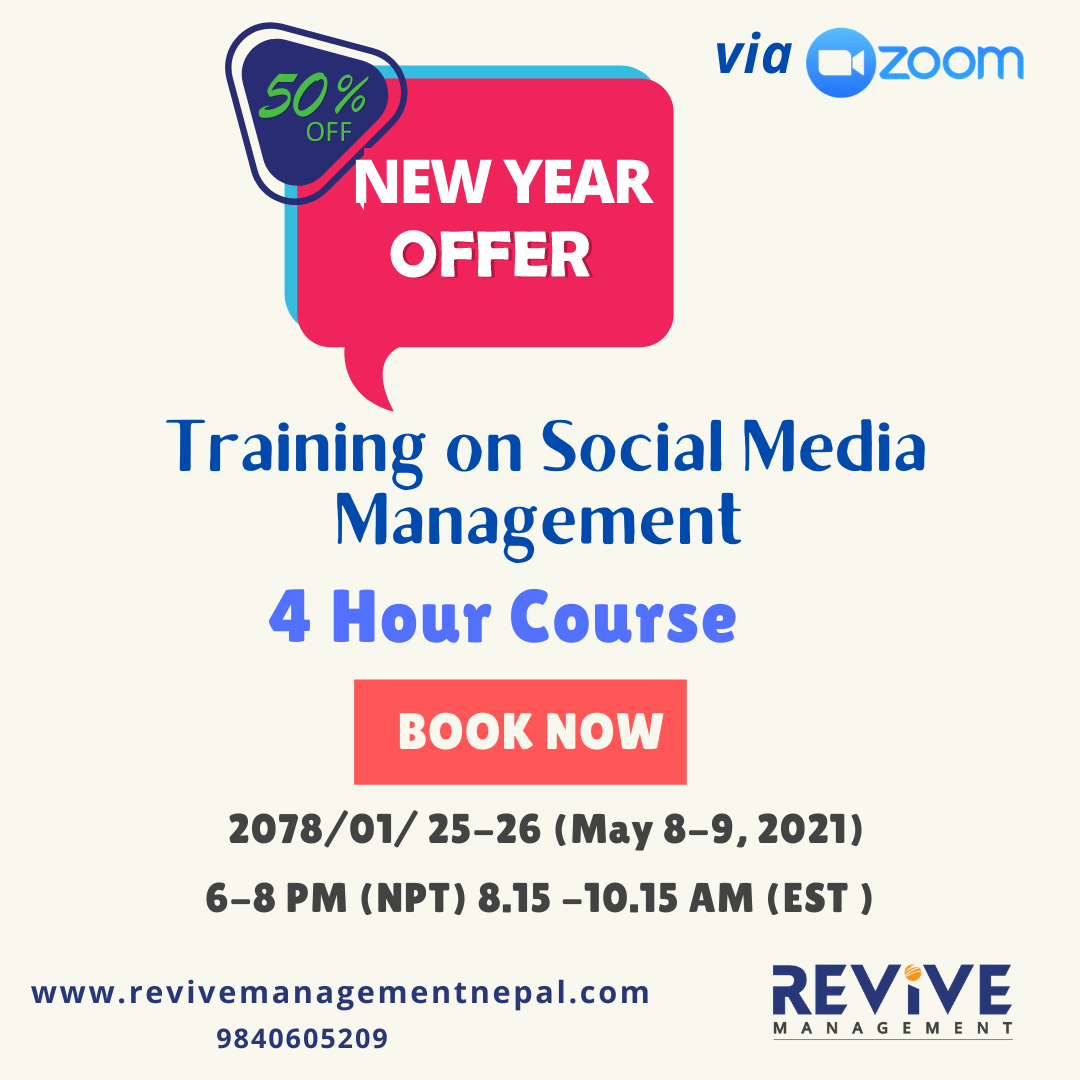 Program Details
Date: May 8-9,2021
Day: Saturday, Sunday
Venue: Zoom
Time: 6-8 PM(NPT)
8:15 - 10:15AM(EST)
Social media management is the process of creating, publishing, promoting, and managing content across social media channels like Facebook, Instagram, Twitter, LinkedIn, Tiktok, others. Social media management goes beyond just posting updates to your company's social media profiles.
Course worth NRs 2000 only for NRs 999
Limited Seat Available, register your seat ASAP.
Course includes engaging with your audience and looking for new opportunities to increase reach and visibility. Despite Social Media, being one of the crucial tool of marketing and visibility most small businesses are facing hardship to get attention in Social Media.
Digital marketing is replacing traditional marketing methods and communication with the customers and social media marketing has not been more necessary before. With the right understading of the social media marketing tools, your business will not communicate but influence your customers.
Whats in it for you:
Creating a Social Media Schedule.

Creating and Posting Content to Social Profiles.

Responding to Followers.

Engaging with Others on Social Platforms.

Creating Social Media Advertising Campaigns.

Tracking Performance Over Time.

On the seminar you will be looking at real example

Direct interaction with the insturctor via Zoom.


Digital Certificate of Completion
Profile of Resource Person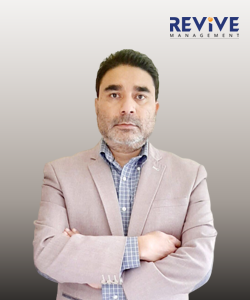 Sunil Singh Sijapati, DBA
Doctor in Business Administration from USA, worked as an insurance professional in Nepal before going overseas for MBA. Worked as financial advisor business advisor and management consultant in USA and Canada. He is very enthusiastic for financial technology and e-commerce integration. Ten year of experience in management consulting and corporate advising. He is also co-founder of Sajilomeals.com (Online food delivery partner) and Sajilomeds.com (Online medicine delivery company)