Predicting Consumer Behavior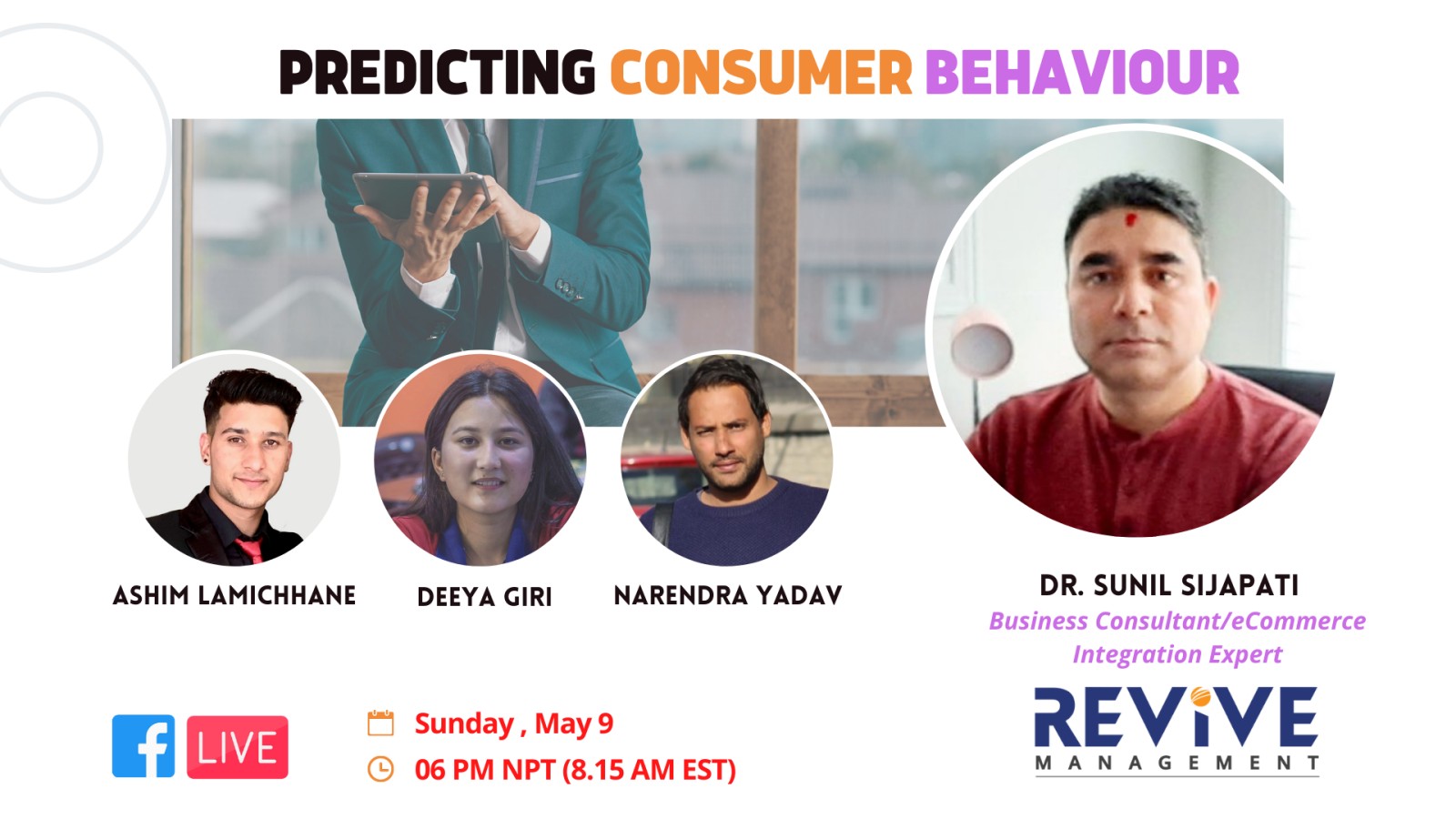 Program Details
Program Details
Date: May 9, 2021
Day: Sunday
Venue: Zoom (FB Live)
Time: 6 PM(NPT)
8:15 AM(EST)
With the great digital acceleration and conversion of the consumer to the digital consumer, businesses need to understand consumer behavior from a new perspective. Digital consumers use digital channels to consume content, engage with brands and complete a transaction.
Successful businesses understand how their consumers behave. Once you know triggers that the consumers positively react to, you capitalize on those and provide the best experiences that your consumers are looking for. Understanding and predicting consumer behavior will give insight into finding these triggers that consumers are prone to.
Understanding and predicting consumer behavior helps us to provide the consumers the way they want to be connected, engaged, and influenced, as a result, it makes them happy consumers, which in return, makes them reconnect to our business. This is a win-win situation for both parties. But how will we understand the behavior of consumers and how can we predict consumer behavior in the current dynamic environment?
There are many psychological and digital observations about consumer behavior that are commonly used in marketing. Business needs to:
Identify patterns in consumer behavior.
Understand how they affect sales decisions.
Prescribe the marketing and sales approach
Predict the consumer sentiments and engagement.
And adjust your marketing strategy accordingly, to get the best results and avoid mistakes.
After attending this seminar, you will be able to understand the following:
Identity consumers and channels they are using in the current digitalized world.
Predicting factors that influence consumer's decisions
Different types of decisions that consumers make online and offline.
What are the different stages that consumers go through before they buy a product/ service?
What should businesses focus on during the "pre-sale", "sale", and "post-sale" stages?
Conversion of marketing to influence marketing?
The seminar will be useful to retail, eCommerce, banks, insurance, and other companies who are adapting to multi-channels.
Profile of Resource Person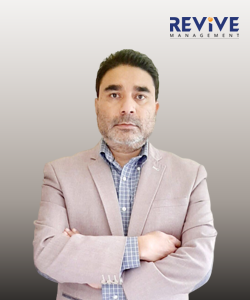 Sunil Singh Sijapati, DBA
Doctor in Business Administration from USA, worked as an insurance professional in Nepal before going overseas for MBA. Worked as financial advisor business advisor and management consultant in USA and Canada. He is very enthusiastic for financial technology and e-commerce integration. Ten year of experience in management consulting and corporate advising. He is also co-founder of Sajilomeals.com (Online food delivery partner) and Sajilomeds.com (Online medicine delivery company)
Training Co-ordinator
Ashim Lamichhane
Enthusiastic and optimistic by nature. Ongoing Bachelors degree, he has worked as a event Co-ordinator for GOInternational Finland. Worked as customer service representative in Cash and invoicing department in Bir hospital, he also has Marketing and promotion as his major skill. Very engaged with startups and startups development in Nepal.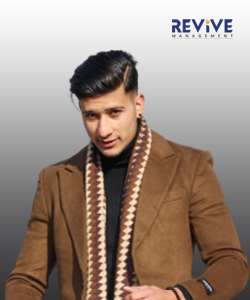 Deeya Giri
Deeya has been working in Revive Management as a research associate. She is studying a Bachelor's in Health Care Management. She has learned to accept and seek responsibility in the field. She is passionate about doing new research that creates sustainable development.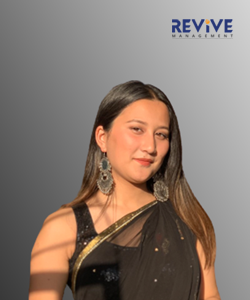 Narendra Yadav
He has completed Bachelor's degree in Bsc.IT from London metropolitan university. He is Certified Digital Marketer with core Knowledge of Managing Marketing Campaigns as well as Promote Business, Brand, Services, Analyzing and Identifying Trends.