Malls to Marketplace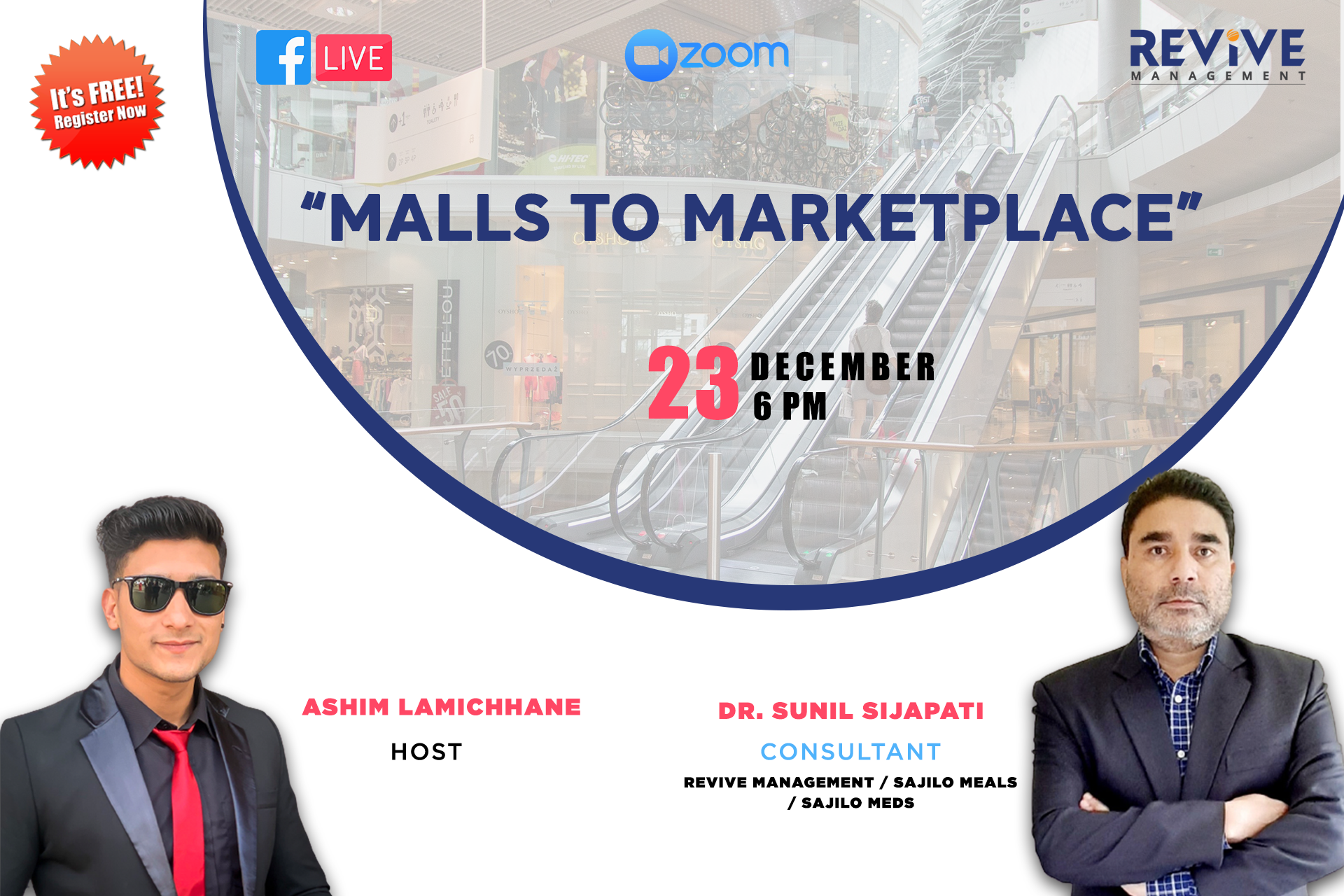 Program Details
Venue: Zoom
Time: 6:00PM
Day: Wednesday

The decline of footfall in malls and retail stores is not just in any specific country but it has heightened up worldwide. Now that most of the malls have shut down and with little to no hope of mass opening anytime soon, the only way that remains for them to operate their business is via an online portal.

Some live examples we can see are how different malls are switching into the marketplace like Daraz, Gyapu, Amazon, Alibaba, and many more. Here in this seminar, Our Keynote Speaker Dr. Sunil Singh Sijapati will enlighten us on how the transformation of malls to the marketplace is going on worldwide, and along with it, he will be answering the participant's queries related to this topic.

What You Will Learn?

Integration of malls and marketplace.
How e-commerce is taking over traditional shopping.
Current situation of malls and retail worldwide.
The pandemic repercussion on malls.
And many more, to know further you can join us for free by registering the form. To register Click Here
Profile of Resource Person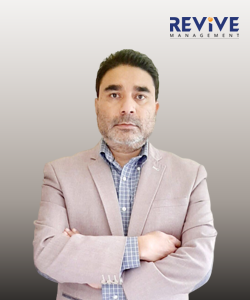 Sunil Singh Sijapati, DBA
Doctor in Business Administration from USA, worked as an insurance professional in Nepal before going overseas for MBA. Worked as financial advisor business advisor and management consultant in USA and Canada. He is very enthusiastic for financial technology and e-commerce integration. Ten year of experience in management consulting and corporate advising. He is also co-founder of Sajilomeals.com (Online food delivery partner) and Sajilomeds.com (Online medicine delivery company)
Training Co-ordinator
Ashim Lamichhane
Enthusiastic and optimistic by nature. Ongoing Bachelors degree, he has worked as a event Co-ordinator for GOInternational Finland. Worked as customer service representative in Cash and invoicing department in Bir hospital, he also has Marketing and promotion as his major skill. Very engaged with startups and startups development in Nepal.